Chuck Hester

Agent

in Holland, MI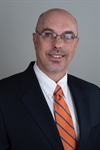 Whenever people ask me what I do…I always answer:
To work a little harder everyday at being the best dad and husband that I can be…and I also help people during seasons of change in their lives, especially with the largest investment of their lives!
I met my wonderful wife, Jacki, in 2016 and formed a blended family of 6 including our children, Olivia and Oscar, and two very active dogs, Stella and Toby. Jacki is an Information Technology Offering Development Director for a global information technology outsource company. She graduated at the top of her high school class in Archbold, Ohio and again at University of Toledo. Jacki is one of the smartest people I know and she fell in love with me anyway! Her passion is using technology to organizing people's day to day life in digital form and then make it seamless with the company's core functions. She works remotely at home but also travels internationally. I am amazed with her ability to find time for so many things like quilting, church events, and participating in 5K's 4-5 times per year on top of out family and career.
I grew up in Albertville, Alabama where I was actively involved in the Boy Scouts, where I obtained the rank of Eagle Scout, several sports, and the love hunting/fishing. I attended and graduated from Auburn University (War Eagle!) with a degree in Wildlife Biology. Growing up "Down South" and being actively involved in the Boy Scouts, outdoors was a way of life that I embraced and made a career of for several years. I am blessed to have had this experience as well as share my love of ecology and nature with Olivia and Oscar and many more.
After moving to Holland, MI in 1996, I worked at a Johnson Controls and shortly after, a 21 year career in Environmental Health, and Safety (EHS) started to bloom. Even before a career in EHS, helping people has always been one of my greatest passions. After many discussions with in the real estate professionals and friends at church, I fully recognized the fact that West Michigan is struggling with affordable housing for young families which is the lifeblood of the community. Therefore, I have decided to change careers to help people look to find their first home or their forever home in an ever-challenging housing market. I get charged every time a family goes into their first or forever home because I know that a home is more than a structure; it a place where your family grows, life happens, and memories are made. Home is where your HEART is and that is where I want to invest my efforts, helping people and their families.
As a Realtor, I LOVE working with people through all seasons of life. Not only to buy and sell property, but I also like sharing my life experiences to help others be the best THEY can be. I have learned things about my aspects of life. My greatest asset is understanding that we are all people walking this life together with different experiences. Through using a "Kindness is Capital" approach, I am able to connect with people of all walks of life, which is the key to my success….. making REAL CONNECTION with REAL PEOPLE. Life throws at us some pretty nasty curves but you can expect I will be there to help you get through it. I always bring with me an upbeat attitude with tons of kindness and understanding so you go into your next phase of life without regrets.
Southwest Michigan has been my home for a couple of decades already and giving back is incredibly important to me. I currently enjoy serving in youth sports by coaching, in my church where ever I can, and in the West Michigan community in many other ways. Our family loves fly fishing, backpacking, and snow skiing. Imagine a southern boy snow skiing, utterly hilarious! As well as anything outdoors, Olivia and Oscar, like their Papa and Miss Jacki, they love Auburn University and all sports. Olivia is an equestrian, riding hunt seat competitions, and Oscar plays baseball, year-round. I look forward to watching them become strong and independent young people pursuing their passions, like their parents. I can only hope leading my family by the example of using my gifts of giving that they will do the same in their life as well.